July 20 @ 10:00 am
-
2:00 pm
MYR160
Looking to put your business in the Spotlight?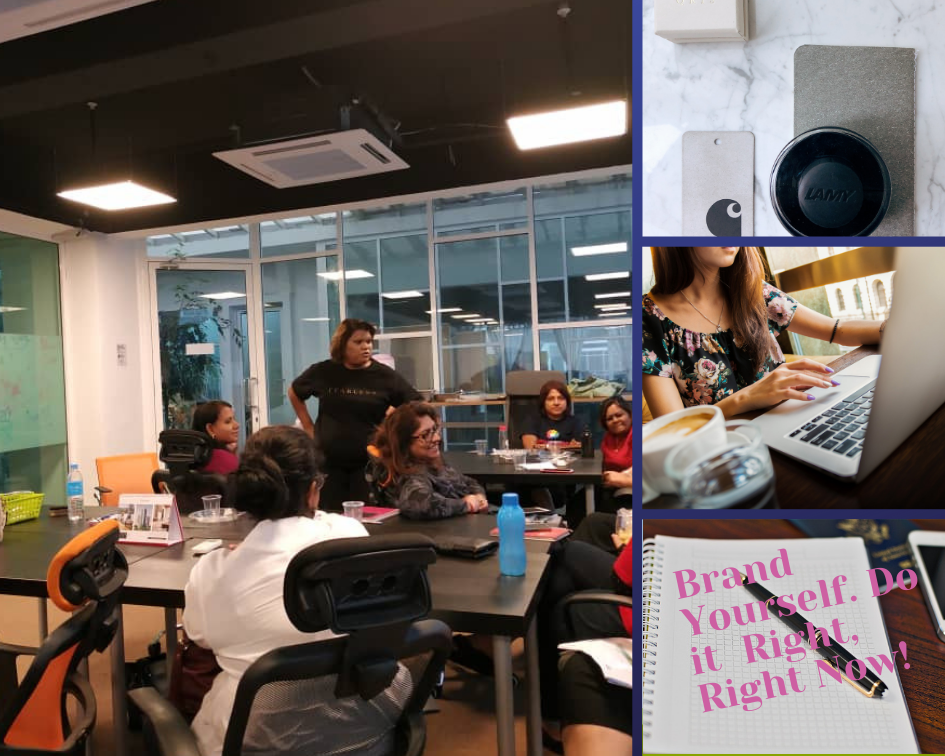 May 22, 2019
Number of Attendees – 13
WE SEE YOUR TRUE COLOURS!
After our session last week on how to brand your business for bazaars, CARING MOMS organized this session facilitated by a corporate trainer, Lynette Christie to help Moms unleash their true colors.
Brands become iconic because of the personality behind the brand – think Steve Jobs, Richard Branson, Gordon Ramsey, Shera Ann Bosco (ahem) just to name a few. For most of us, we don't think that far, we focus just on selling products and services not realizing that how we project ourselves is our biggest marketing asset.
Participants at this session were given a series of exercises to help them come out of their shells and to allow their own personality to shine through. As Coach Lynette says "You can't give what you don't have".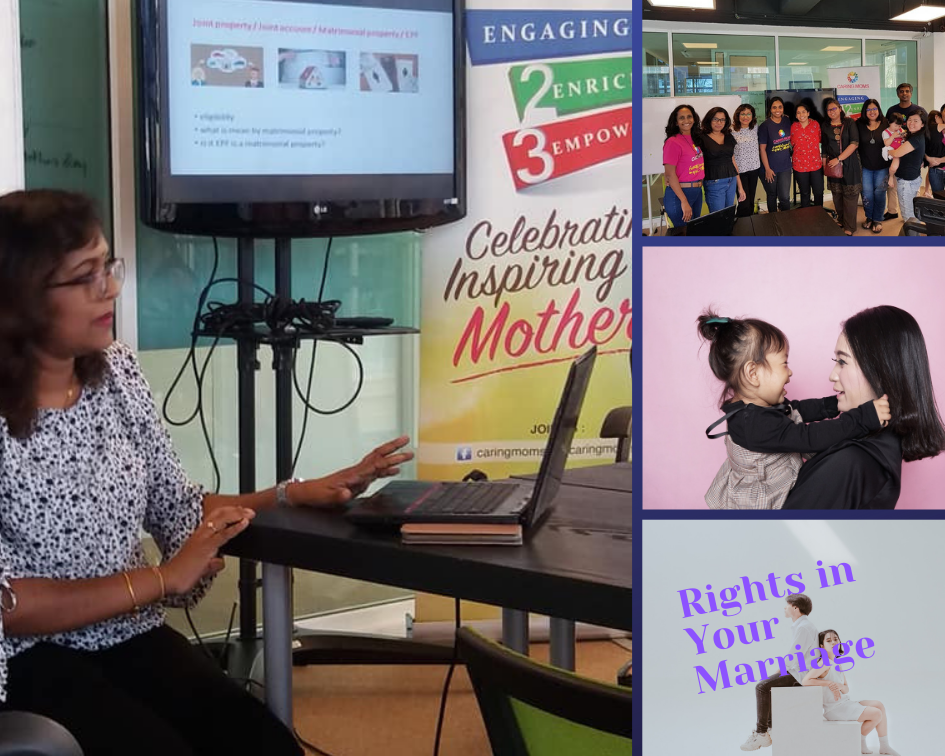 May 18, 2019
Number of Attendees – 16
OH! I DIDN'T KNOW THAT….
Of all the contracts we get into over our lifetime, for some reason, the contract of marriage is the one contract we hardly look into with a fine-tooth comb. It is only when the marriage is in trouble that we anxiously ask people for advice.
"What can I do?" is one of the most common questions we hear in CARING MOMS from women who are unsure of what their rights are in a marriage. So, on May 18th, we had an insightful and eye-opening session with the lawyer, Renuga Ramayah on rights and procedures based on real-life examples pertaining to domestic violence, custody battles and types of divorce petitions.
Good, useful information that not only benefited women in troubled marriages but as general awareness for all who attended to be able to help others if the need arises.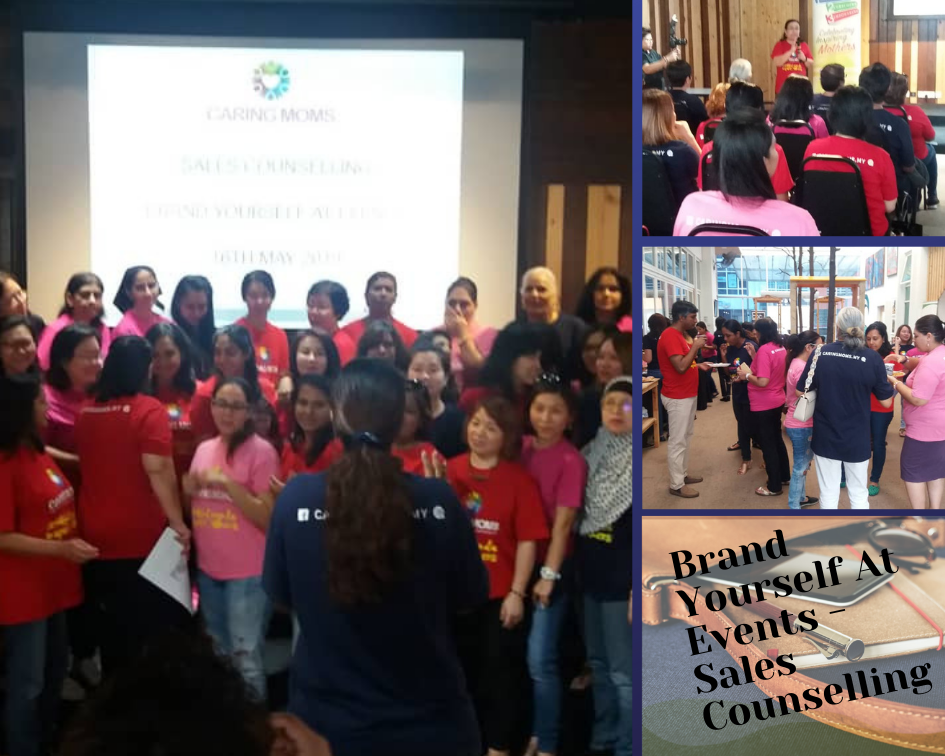 Brand Yourself At Events – Sales Counselling
May 16, 2019
Number of Attendees – 92 
ARE YOU A CUCKOO?
Anywhere else, if someone called you that, you would feel insulted but not here at CARING MOMS. When you are "cuckoo" enough to not only be an early bird but a "kukubird" you get REWARDED!
As a run-up to our CARING MOMS HEALTH CARNIVAL 2019, all CARING MOMS who snapped up early-bird and kuku-bird deals were given an exclusive session on how to brand themselves in preparation of the bazaar to optimize sales.
Resident sales counselor, Jaime Yong gave a no holds barred session on how to prepare yourself pre-event and what to do at the event. Veteran bazaar sellers also gave valuable tips from experience to help first-time bazaar vendors overcome their fear of selling at events.
What's a CARING MOM event if it doesn't involve food? In true CARING MOMS fashion, all participants were treated to a smorgasbord of delicious delectable mouth-watering food supplied by Moms attending the workshop.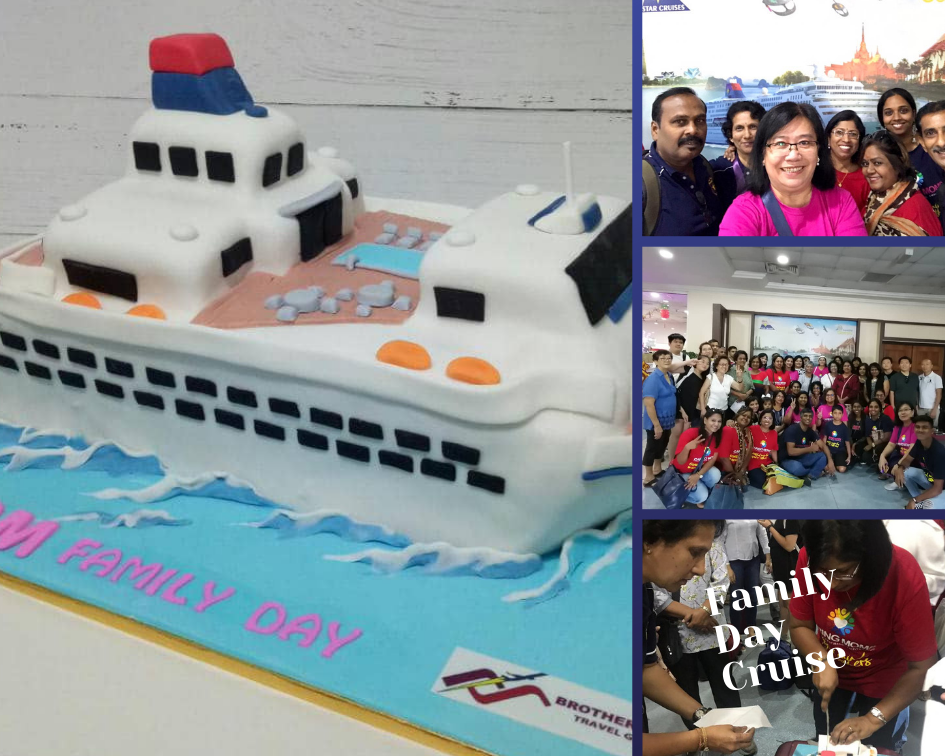 Family Day Cruise
01 May 2019
Number of Attendees – 69 pax 
AHOY THERE!
4D3N Port Klang- Phuket-Penang-Port Klang
CARING MOMS on board the Superstar Gemini for a 4D3N nautical adventure across the high seas. Moms and their families, children, in-laws, and out-laws set sail on May 1st for a fun family getaway from Port Klang to Phuket and on the return-leg disembarking at the pearl of the Orient, Penang before heading home to dock at Port Klang.
As usual, a gaggle of CARING MOMS anywhere would be a riotous affair with loads of laughter and this trip proved to have more of the same. Our CARING MOMS are used to working tirelessly every day so it was good to see them letting their hair down enjoying the food, fun, and entertainment on board the cruise for a few days.