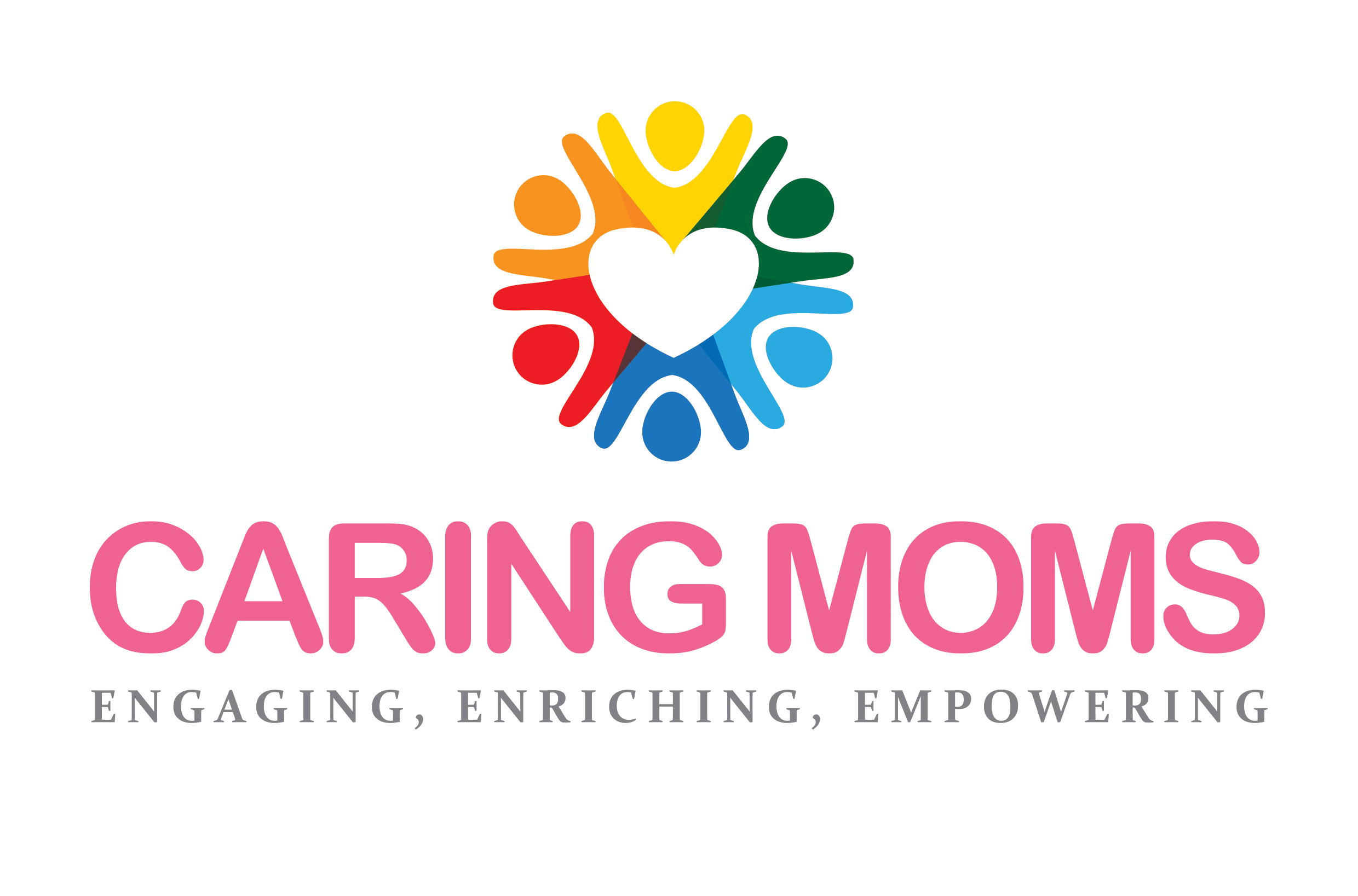 CARING MOMS
is a unique platform for moms entrepreneurial development.
Join as a VIP Member in our CARING Network to unlock exclusive benefits and support our mission. Become a Seller to showcase your offerings and contribute to empowering mothers through entrepreneurship. CARING MOMS is your gateway to transact, learn, and grow. Join us today to make a meaningful impact!
Take action now to make a difference!
Sign up as VIP Member
Meet our Recently Subscribed CARING Entrepreneurs
Want to see what fun we had been having? 
Looking to put your business in the Spotlight?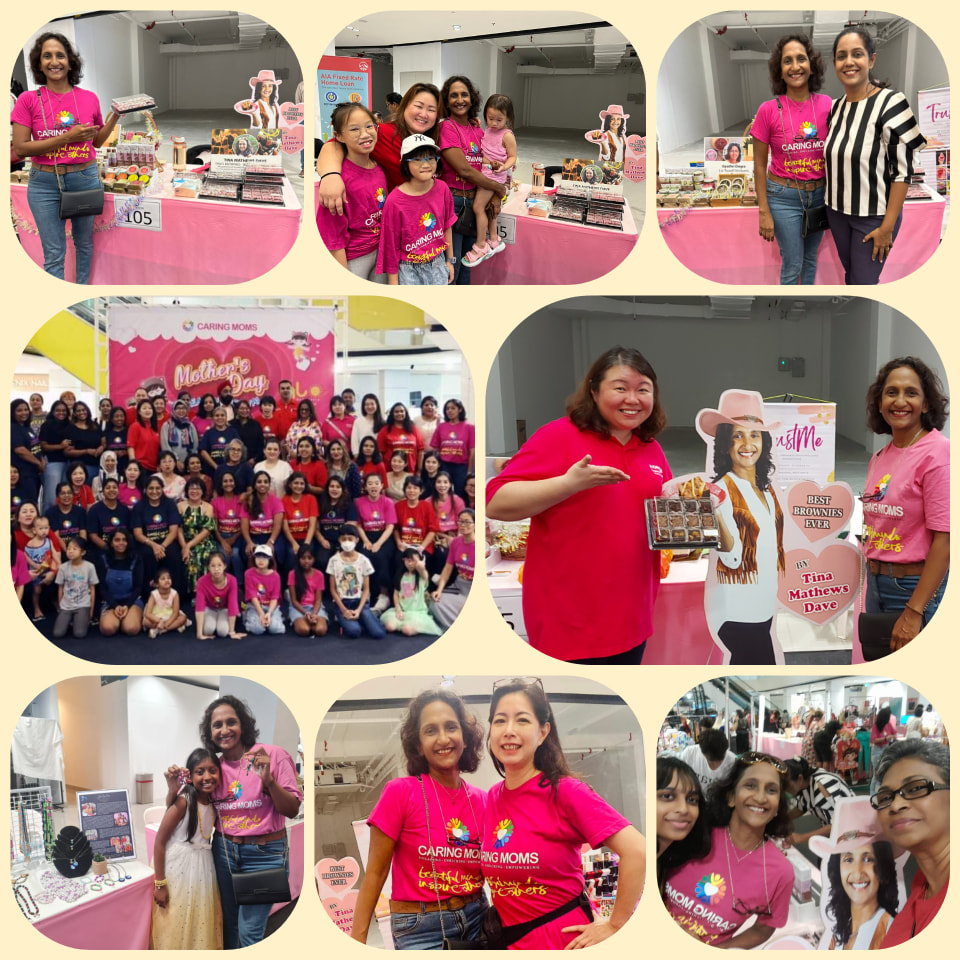 The recent CARING MOMS Mother's Day Health Carnival at Glo Damansara was an amazing experience. Despite my limited presence, the bazaar was a huge success. The venue, activities, and crowd were fantastic. I want to thank everyone who attended and supported me virtually. It was a festive atmosphere filled with laughter and camaraderie. I apologize to those who missed out on Tina's Brownies, but I encourage pre-orders for the next bazaar. Thanks to CARING MOMS and BIG PHARMACY for the opportunity and collaboration. Looking forward to the next CARING MOMS DEEPAVALI BAZAAR. Stay healthy and blessed!
– Tina Matthews Dave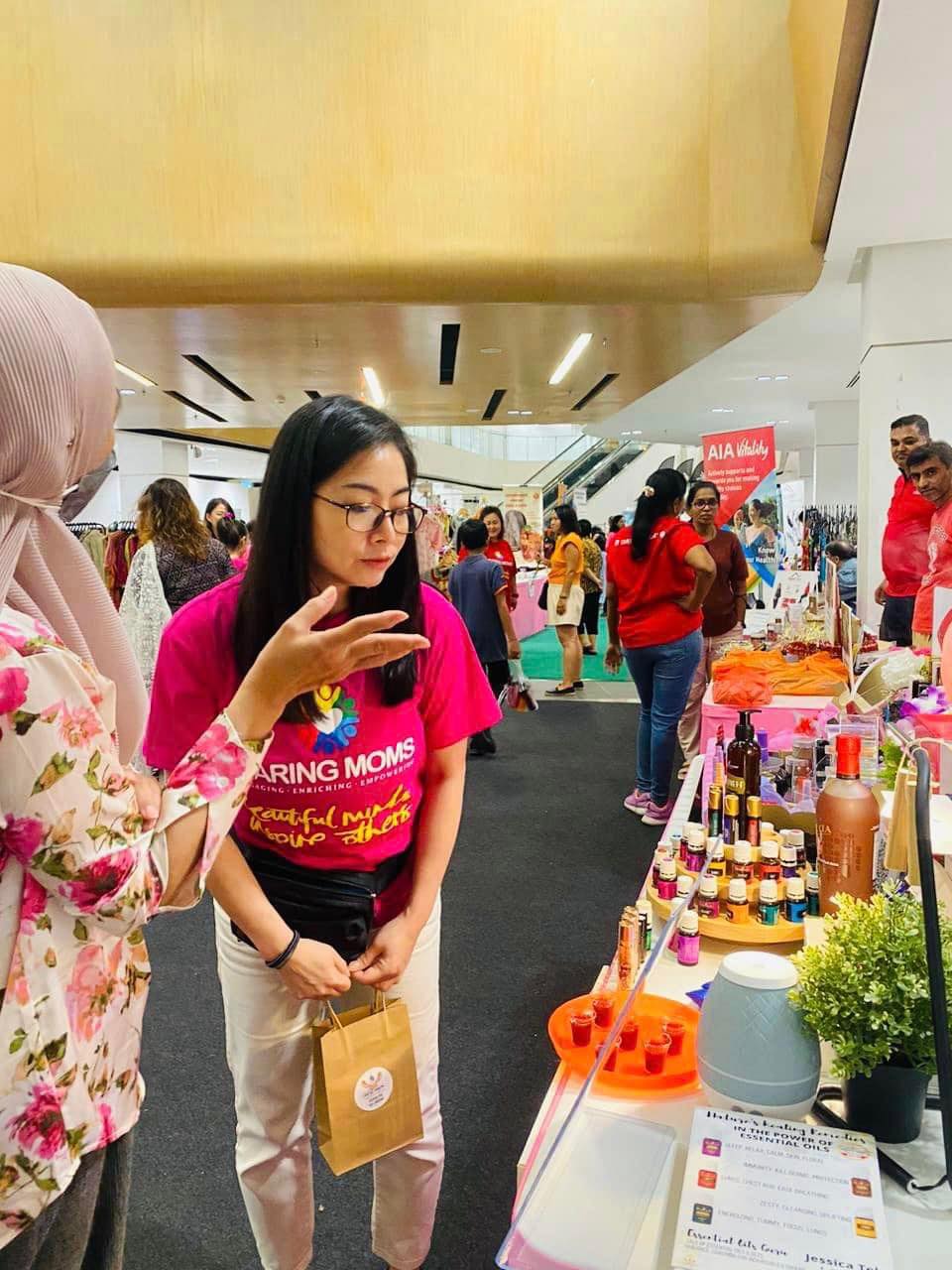 I had an absolutely incredible experience at the CARING MOMS Mother's Day Health Carnival. It was a game-changer for my business, resulting in record-breaking sales that exceeded all my expectations. Meeting my customers face to face and introducing them to my young living products firsthand created a strong connection and built trust. The exposure and recognition I gained as a registered bazaar seller added credibility to my brand, attracting both new and loyal customers. I'm already looking forward to the upcoming CARING MOMS Deepavali Bazaar and the opportunities it holds for showcasing my products and achieving even greater success. Thank you, CARING MOMS, for providing such an amazing platform!
– Jessica L Teh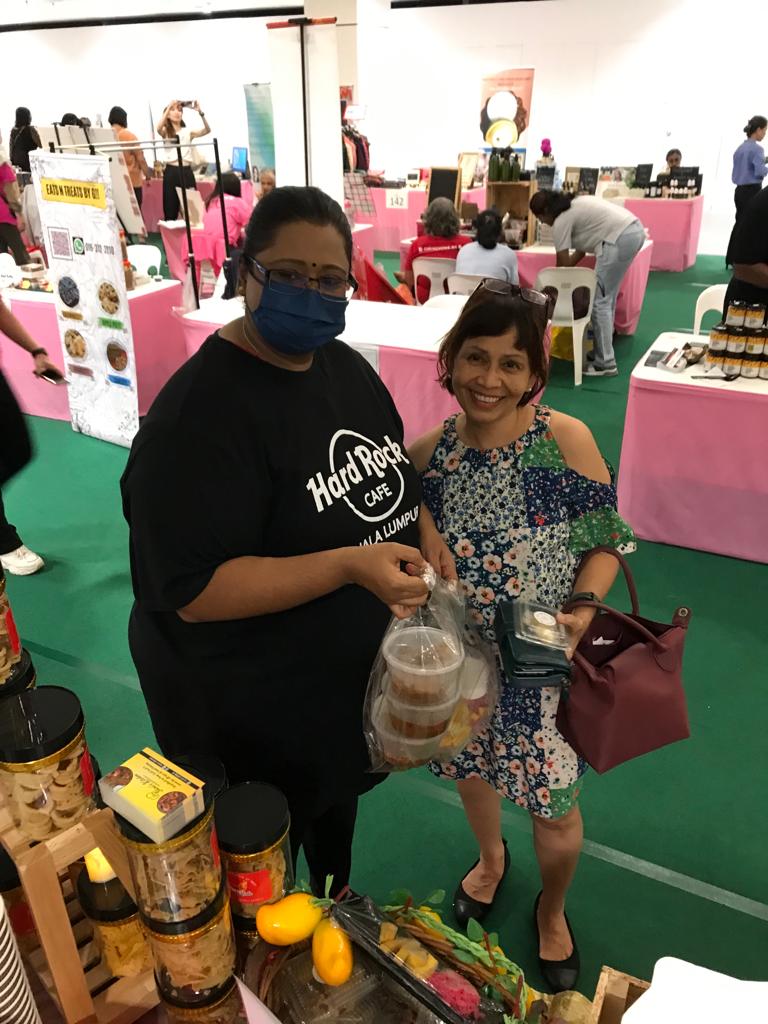 Participating in the CARING MOMS Mother's Day Health Carnival was an unforgettable experience for me as a food seller. The overwhelming response and positive feedback from attendees exceeded my expectations. From the moment I showcased my dishes, such as the mouthwatering chicken rendang and heavenly mango sticky rice, I could see the joy and satisfaction on people's faces. The bazaar not only provided a platform to showcase my culinary skills but also allowed me to build trust and connections with customers and fellow sellers. The continuous orders even after the event affirmed the quality and flavors of my food. I am eagerly looking forward to participating in the next event. Thank you to CARING MOMS for organizing such a remarkable gathering and to all the attendees for embracing my culinary creations with such enthusiasm.
– Shini Simbasivom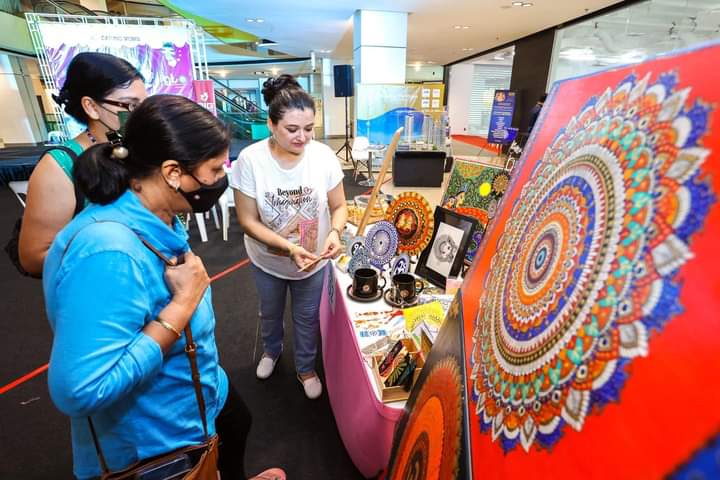 Participating in my first bazaar with CARING MOMS was an incredible journey. I not only gained valuable knowledge and skills but also had the opportunity to connect with inspiring entrepreneurs and a supportive community. I am truly grateful to the entire team at Jobs for CARING MOMS Malaysia for providing this amazing platform. Your guidance and support have made a significant difference in my growth and success. Thank you for helping me and countless others thrive in our entrepreneurial endeavors
– Vandana Behl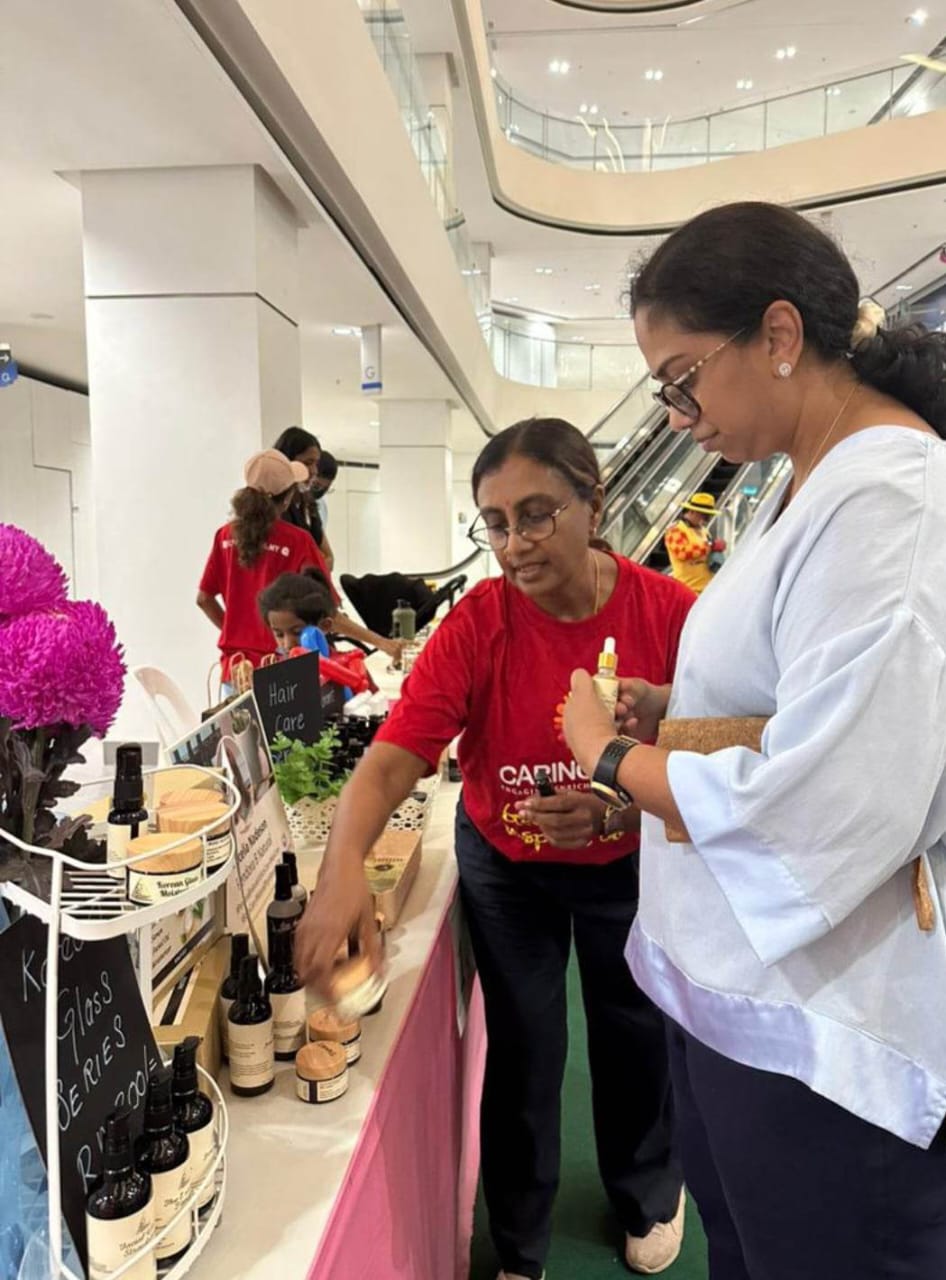 I had an unforgettable experience at the CARING MOMS Mother's Day Health Carnival. As a first-time booth vendor, I was able to showcase my products and gain valuable insights into the world of business, customer service, and creative displays. Understanding customer preferences and embracing positive competition were among the valuable lessons I learned. This experience taught me resilience, adaptability, and customer focus, while also providing opportunities for personal growth and social connections. The launch of my handmade brand was a highlight, and I even received orders after the bazaar. I highly recommend CARING MOMS Bazaar for those seeking a fulfilling entrepreneurial journey. The event exceeded my sales expectations, and I am sincerely grateful for the opportunity.
– Ceceila Nadeson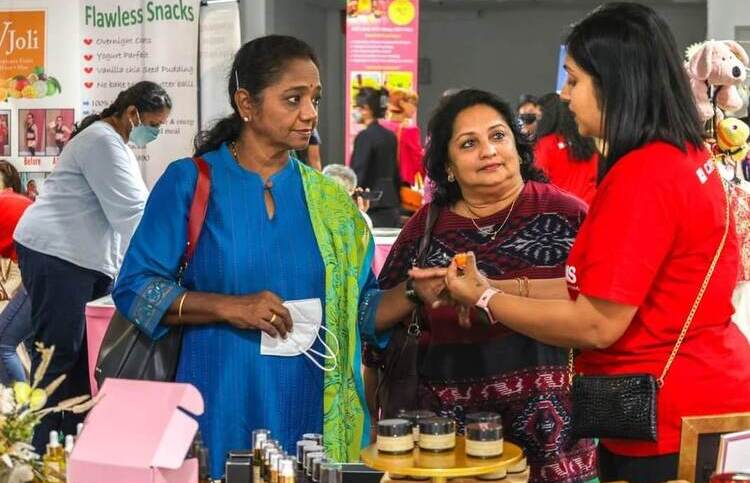 I am absolutely thrilled to share my incredible experience with CARING MOMS. Participating in their recent bazaar was a game-changer for my business. I had the pleasure of connecting with new sellers within their supportive community.
I commend the entire CARING MOMS team for their dedication and tireless efforts in making the bazaar a resounding success.
Looking ahead, I am thrilled to announce that I have already signed up for the upcoming Deepavali Bazaar without any second thoughts. CARING MOMS has proven to be an invaluable partner in my entrepreneurial journey.
– Shyam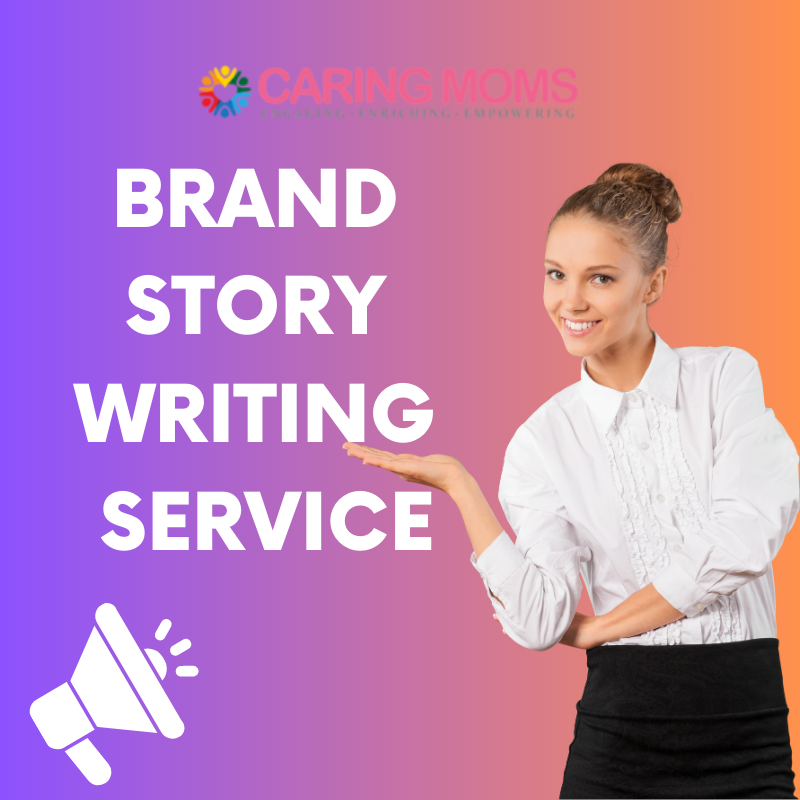 WHY BRAND STORY?
Your customers want to know you, to meet you, to interact with you, and to understand who you are.
To make this possible, you need to first know yourself.
You need to pin down what your brand stands for and why anyone should care. This is what Branding is all about once you step outside flashy logos and videos.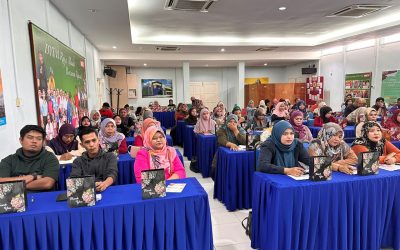 Introduction: In an inspiring and empowering event held on October 26, 2022, we joined hands with Yayasan Tuanku Syed Putra to bring the gift of entrepreneurship to the people of Perlis, through Program Pemantapan Pengurusan Perniagaan dan Transformasi Usahawan...