Welcome to the  CARING Network – VIP Membership 
Empowering Women, Fostering Inclusivity
At CARING Network, we believe in the power of unity and support. Our platform is dedicated to empowering women and creating an inclusive community where individuals from all walks of life come together to connect, collaborate, and thrive.
Our Mission
Our mission is clear – to build a safe and nurturing space where women can share their experiences, seek guidance, and celebrate each other's achievements. We're not just about empowering women; we're about fostering an environment where inclusivity knows no bounds. (We are also providing more value add to our women community, their families and their extended families)
Why Join Us?
Joining the CARING Network comes with a host of exclusive benefits for VIP Members as listed below:
Exclusive Membership E-Card:
As a VIP member, you will receive a personalized CARING Network VIP membership card, WECARE Rewards, solidifying your place in our exclusive and supportive community.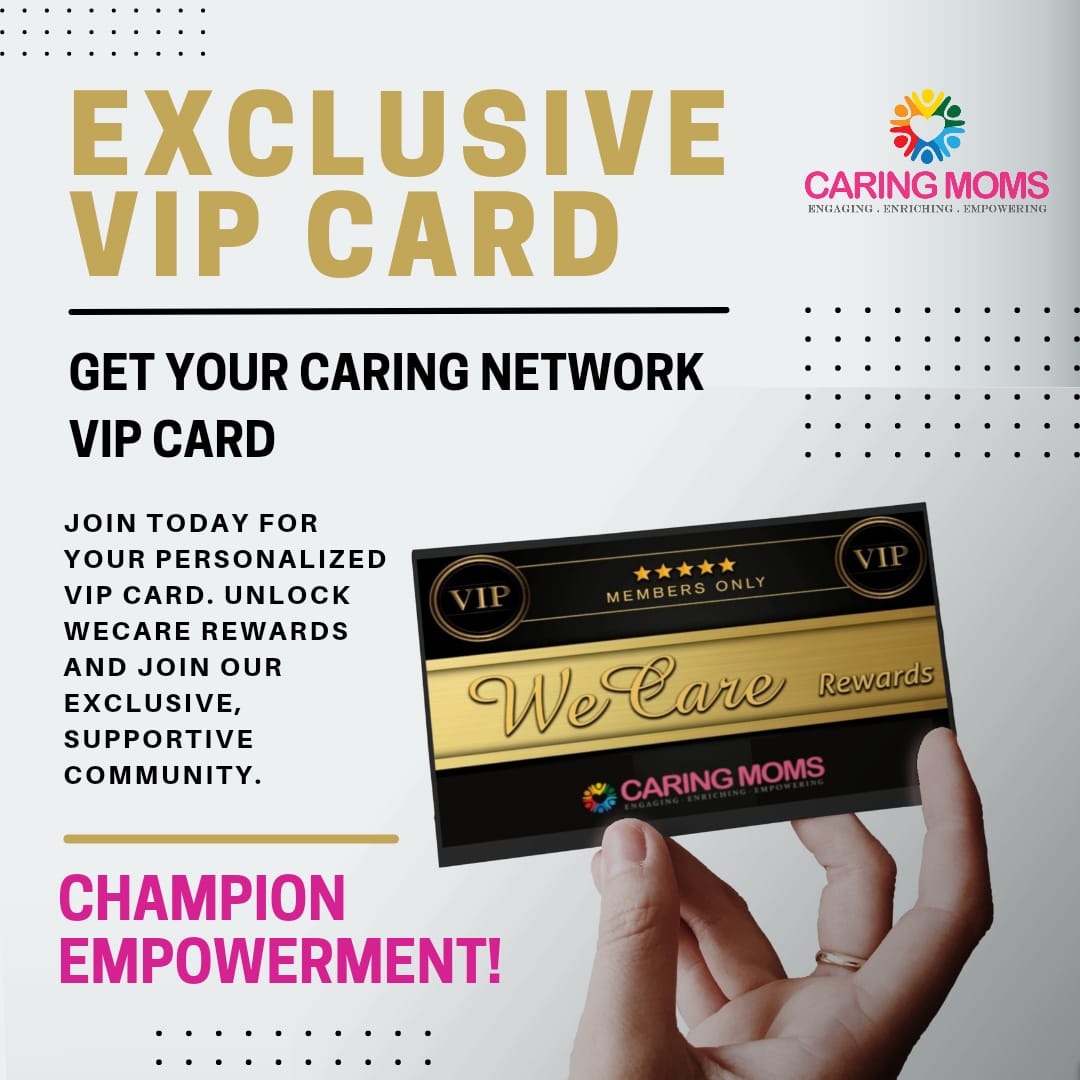 Scholarship Sponsored Program:
Access to our esteemed Scholarship Sponsored Program, open to you, your immediate family members, your extended family and all Malaysians. We're committed to making educational dreams a reality.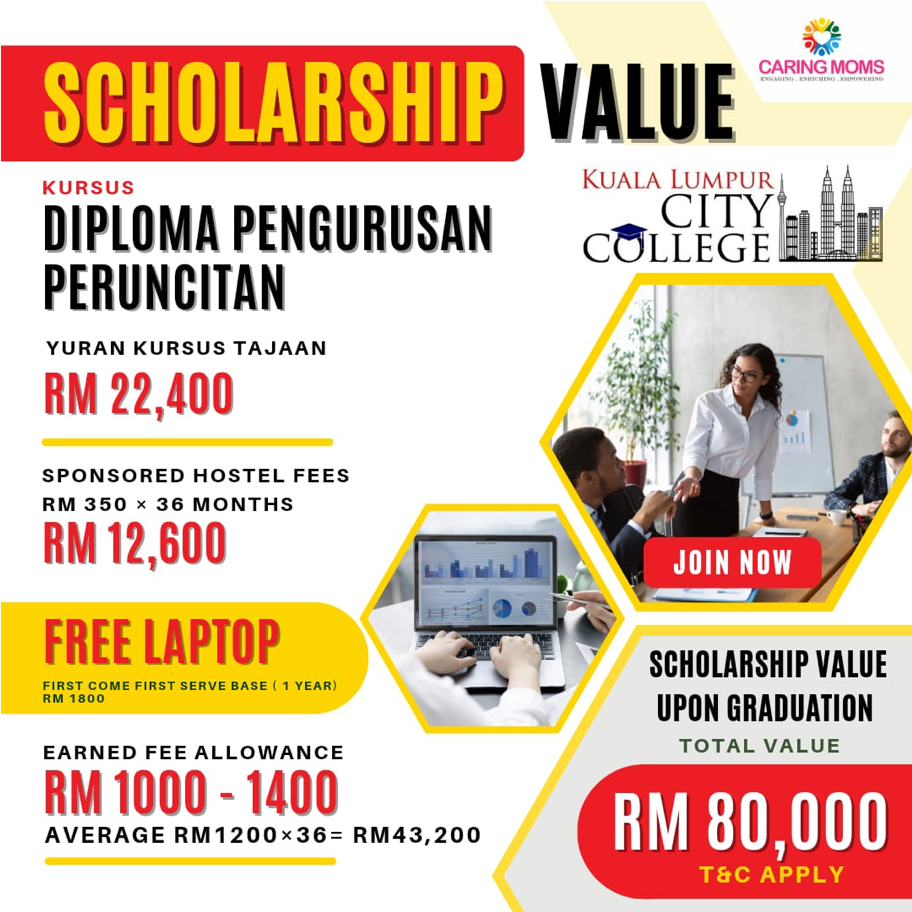 Comprehensive Insurance Scheme by Great Eastern Life:
Our comprehensive insurance scheme, offered by Great Eastern Life, provides affordable coverage for 45 critical illnesses, personal accident and more with potential investment returns. Guaranteed acceptance and no medical underwriting. From RM1.10/day, it offers financial security and peace of mind for you, your spouse and children.
Sign up here – https://greatmultiprotect.com/caring-moms-275f/
Whatsapp for Queries – https://wa.me/60104593818
VIP members GUARANTEED ACCEPTANCE , NO MEDICAL UNDERWRITING AND UP TO RM66 CASHBACK.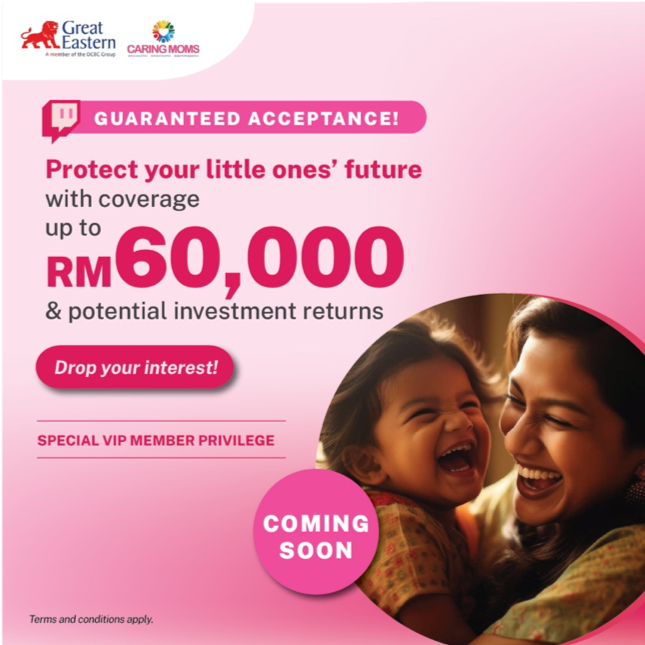 Join as a VIP Member to pave your way to success:
Elevate your career with our fully sponsored Professional Certification in Business Administration, USM.
Exclusive to our VIP Members!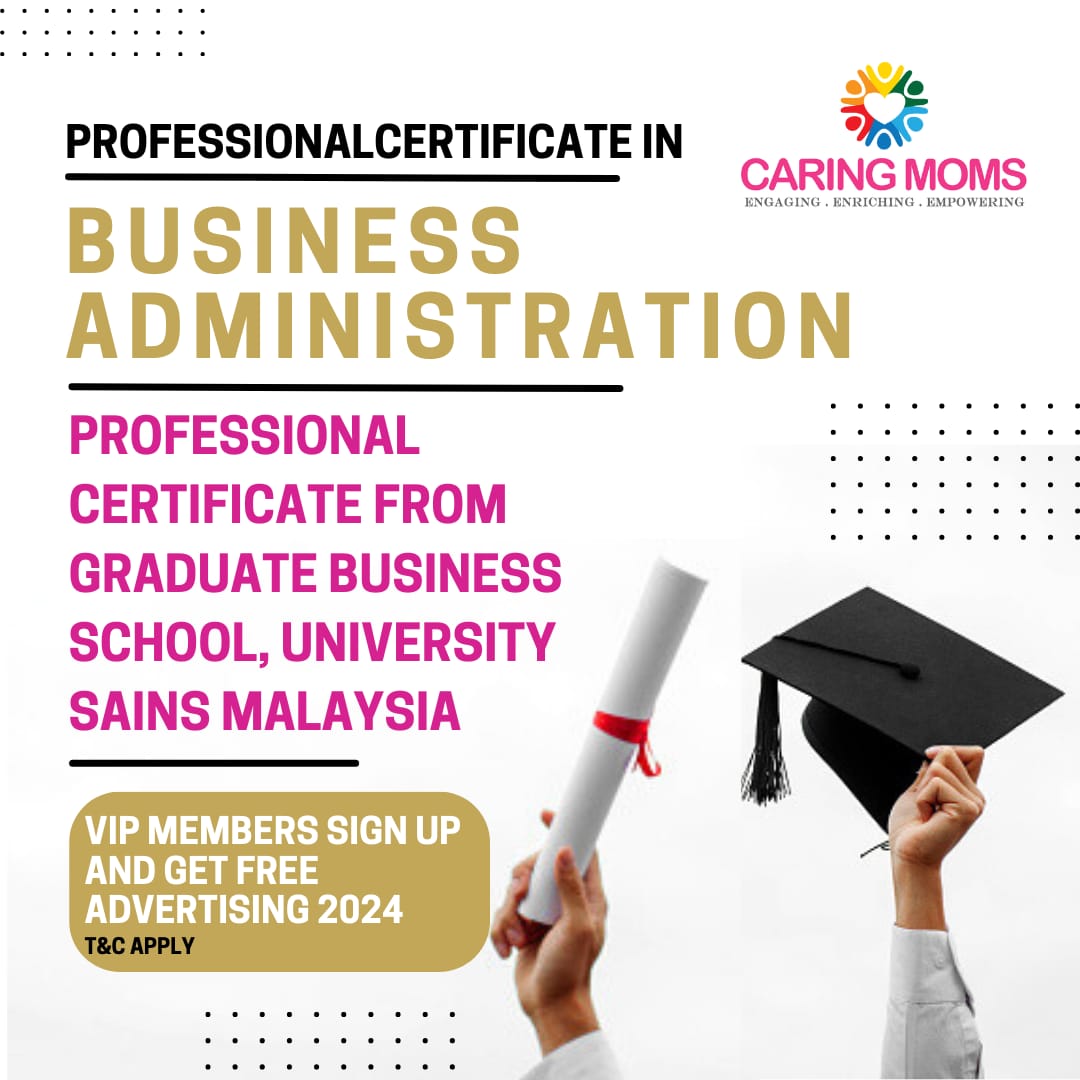 Discounted Training and Development:
Enjoy exclusive VIP member rates for our Training and Development Programs, designed to enhance your skills and career prospects. Join all our HRDF Certified Training Programmes.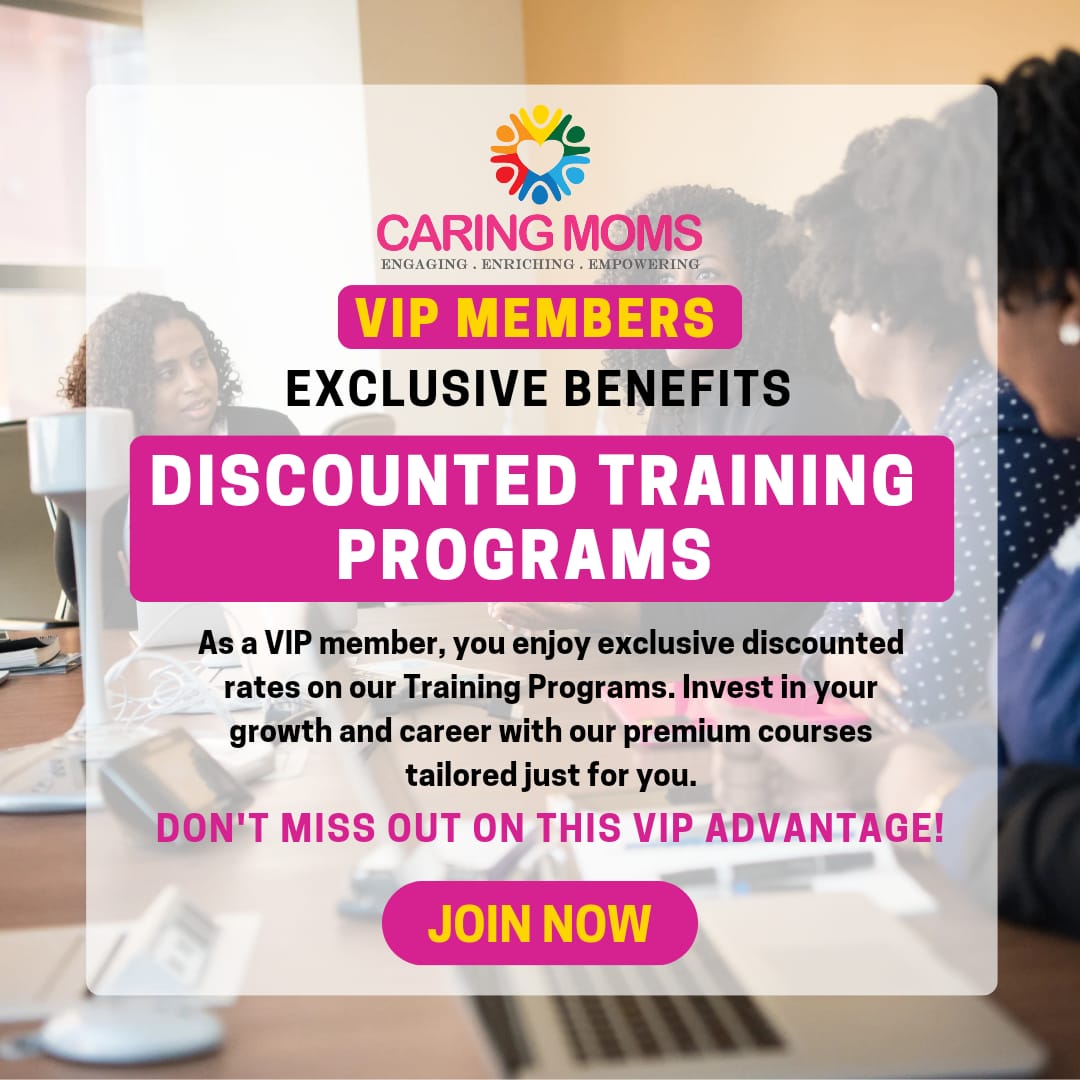 QTC Membership:
All VIP Members, Flash your WeCare Card and get a QTC Membership Card that gets you subsidised medical treatment from any QTC Chain of Clinics.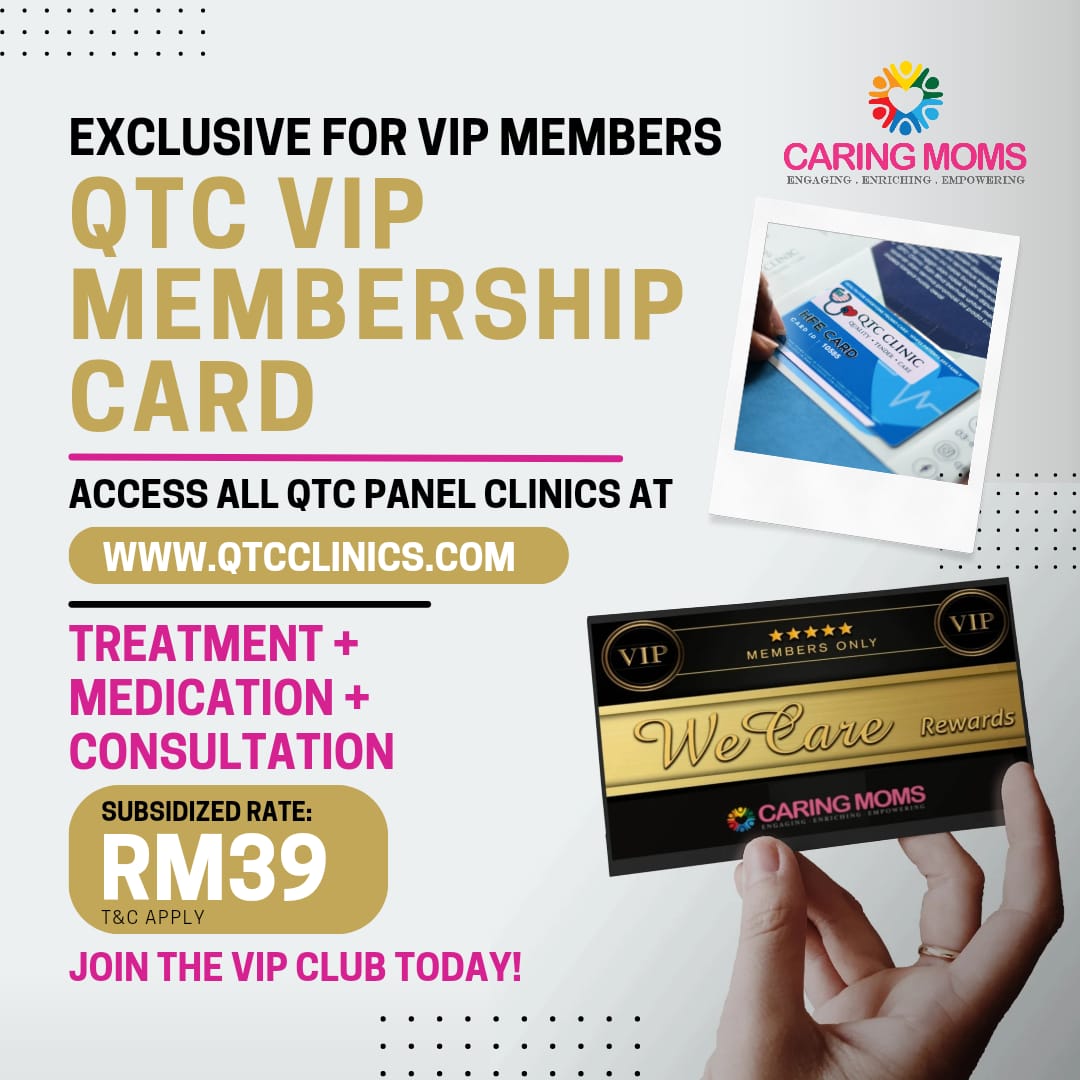 VIP-Exclusive Job Vacancies:
Elevating your VIP experience to new heights. Access a world of job opportunities, exclusively available to our valued members. Your career journey begins here.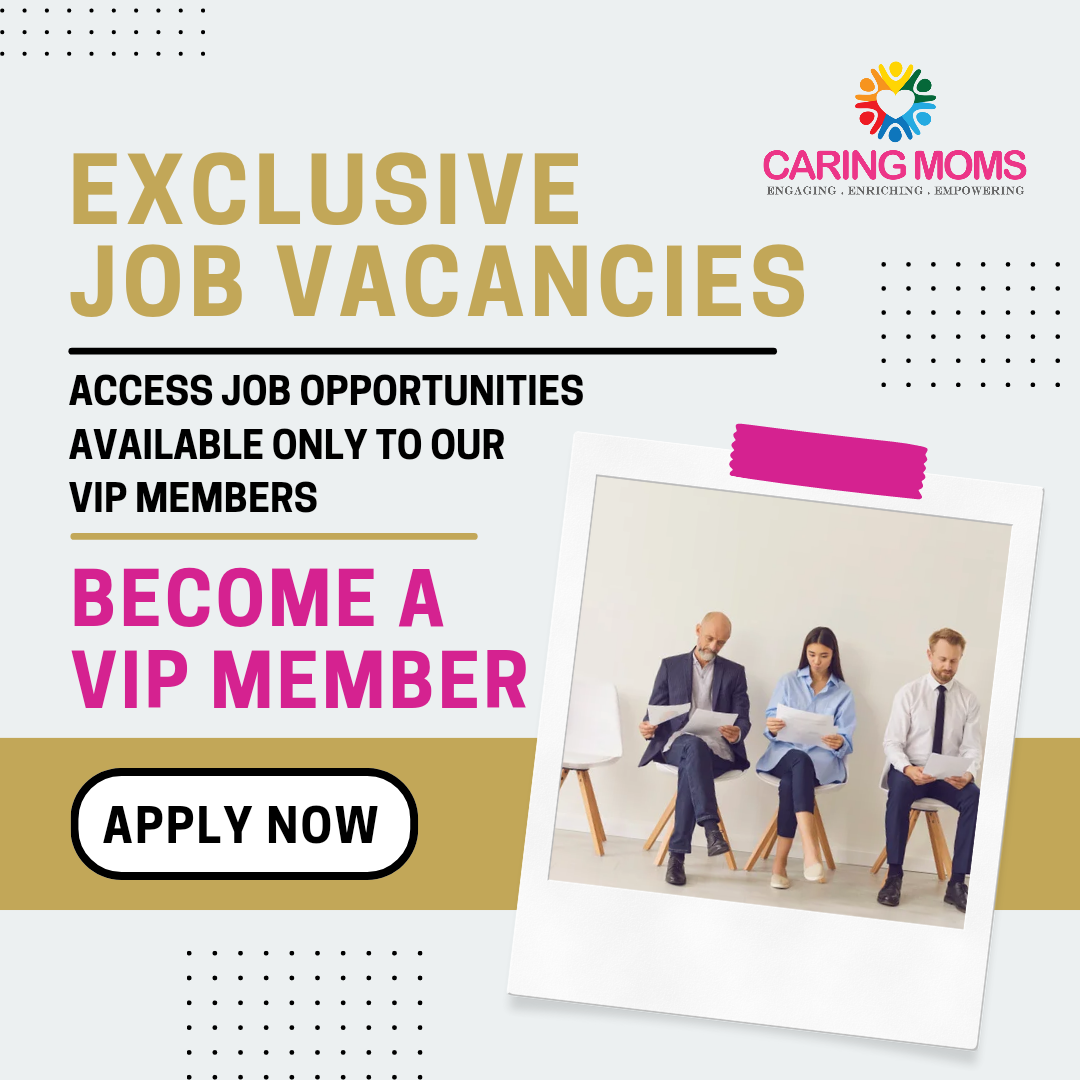 Zoey's Homemade product:
Join our VIP Membership and savor the love and dedication that goes into every Zoey's Homemade product. Founder Jamie Lim's commitment to providing the best for her daughter shines through in every 100% natural, MSG-free, additive-free, and preservative-free item. As a VIP Member, enjoy a FREE ZOEYHOMEMADE Healthy Snack Set worth RM30 – a delicious treat for you and your family.
Redeem it here ➡️ https://forms.gle/wkviYKyxQ2sUneKL8
Become a VIP Member today and be part of the Zoey's Homemade family!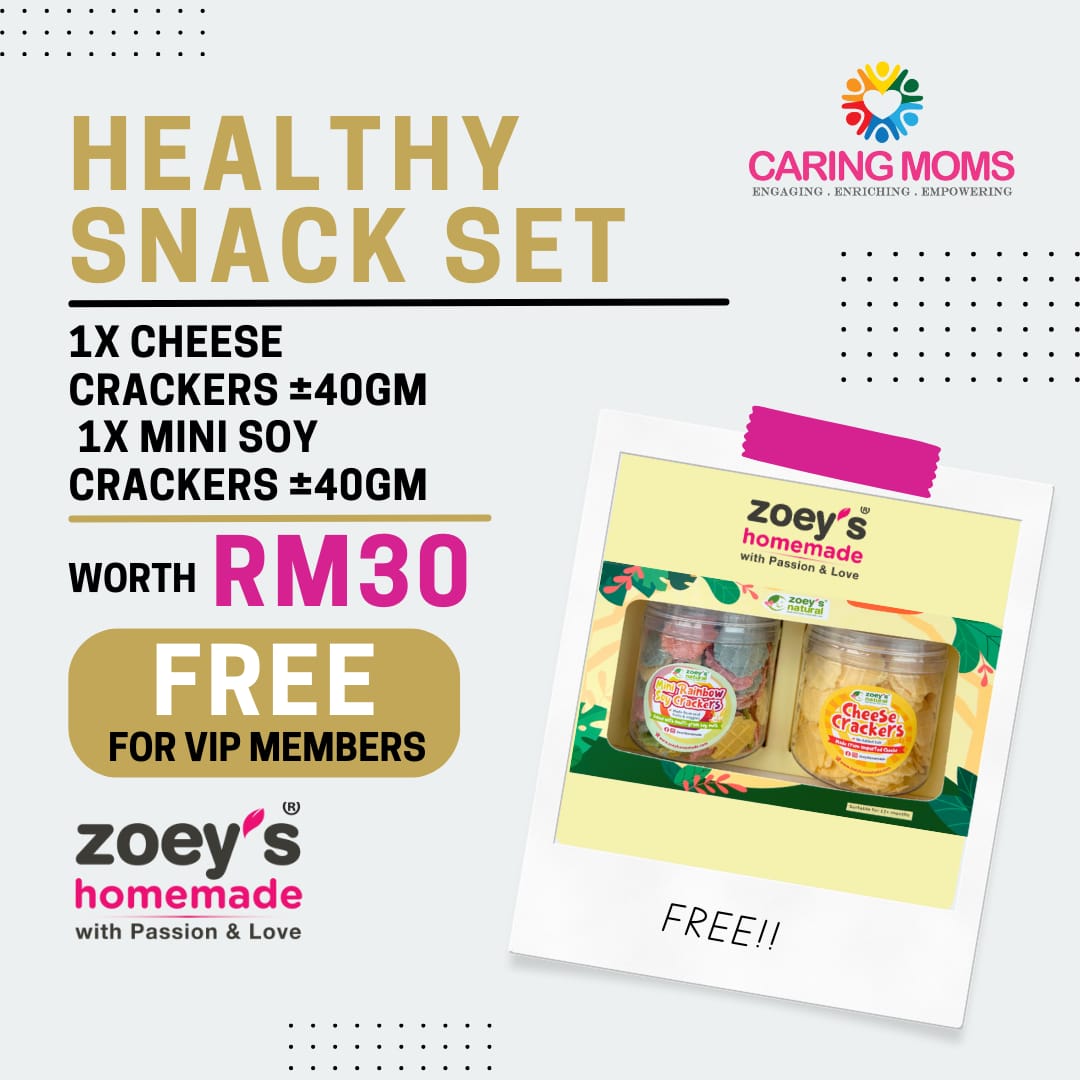 Community Empowerment:
Your VIP membership goes beyond personal benefits. It plays a pivotal role in supporting the growth and sustainability of a platform dedicated to empowering women and fostering inclusivity. By joining us as a VIP Member, you become a central figure in driving progress, actively contributing to a brighter and more equitable future for all. Elevate your journey, become a VIP Member today with our CARING Network VIP Membership Program, and let's embark on this path of growth and positive change together.
The rewards on the this page will keep growing…
Frequentley Asked Questions
Can I join as a buyer or a silent member?
Absolutely, both buyers and silent members are welcome!
Can my family members join?
Of course, your family members can join too.
Why should I sign up?
Signing up formalizes your membership here, making you and your family integral parts of our community.
What are the benefits of becoming a VIP Member?
By joining, you can enjoy the rewards, funds, and perks as outlined on our website.
What's the purpose of CARING Network?
The CARING Network serves as a platform for us to channel initiatives that can benefit the community, such as providing scholarships for the children of our VIP Members.
How much does membership cost?
You have two options: RM60 annually or RM88 for a lifelong membership.
What do I receive upon signing up?
Upon registration, you and your family members will receive personalized E-Cards that hold significant value when engaged with various brands.
What's the distinction between CARING MOMS FB Group and CARING NETWORK?
CARING MOMS FB Group primarily serves as a marketplace where our trusted sellers conduct transactions with buyers. We strongly encourage users of the CARING MOMS Facebook Group to explore the benefits of being active members of the CARING Network, as this fosters a more integrated and collaborative community, contributing to our collective sustainability and success in empowerment initiatives and activities.
How can I contribute to the empowerment activities of the CARING Network?
There are various ways to contribute, including participating in community events, supporting fundraising efforts and sharing your skills and expertise. Contact support for details.