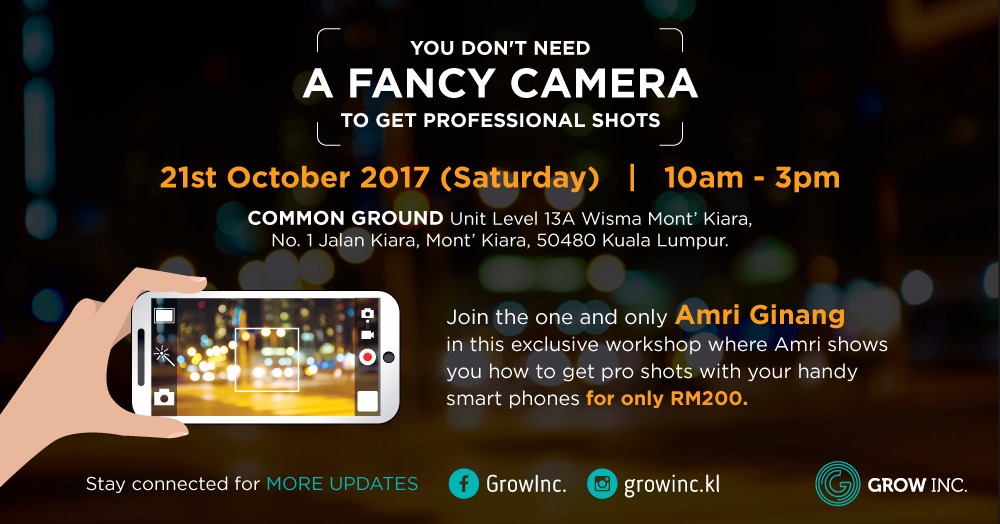 Join us and learn how to take pro shots with your smart phone with Amri Ginang who is a pro photographer who has 35 years on his back and managed clients such as Bredenberg, H&M, Ted Bates and many many more.
With today's trends of Facebook, Instagram and many other visual social media, getting a good shot makes all the difference. Whether it's a selfie, portrait, food shots or a portrait a good shot always makes a better impression. So put away your DSLR and whip out that smart phone of yours and capture that PERFECT shot!
The session will be an intensive 4 hours (1 hour lunch break) where Amri will teach you about research, planning, shooting and of course angles and lighting for the perfect shot. The class is limited to 30 participants only, as a lot of what takes place at the session requires a lot of one on ones with each participant.
Seats are limited so register to book your seats!
Note: This workshop is held on 21st October 2017 only.