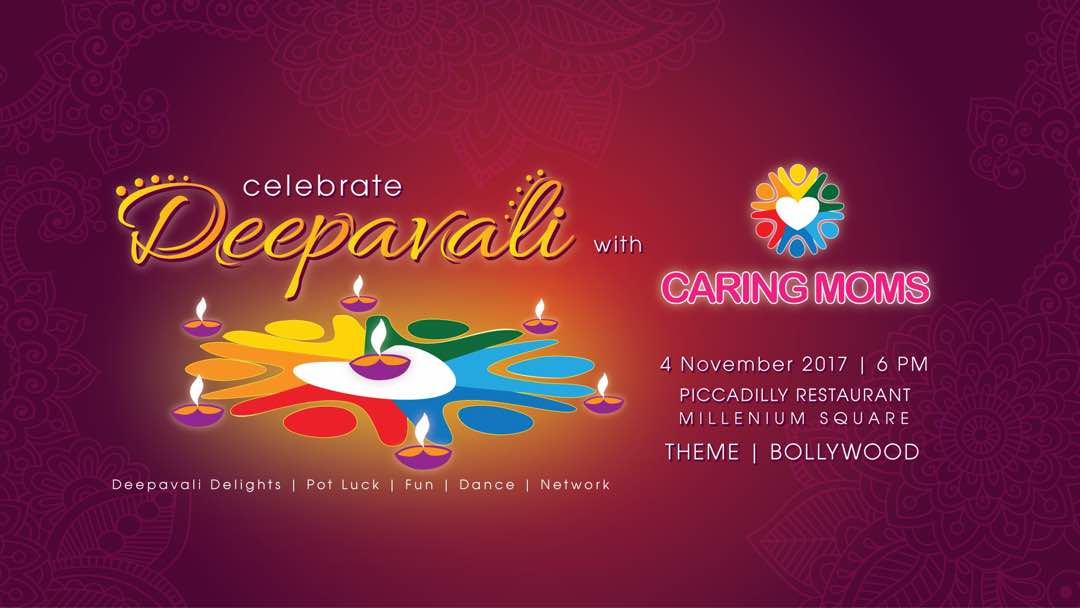 Come Celebrate DEEPAVALI with CARING MOMS Night is an exciting and unique opportunity for the community to build their connections and enhance bonding with each other and their families.
The event allows the new members of the community to explore their interest and gain ideas as to how they can contribute to the community. Supportive members come to meet and greet with the community that have been supportive.
Also a night of pure fun, dance, joy and laughter in the spirit of the Festival of lights to better understand each others culture and beliefs.
Celebrate DEEPAVALI with CARING MOMS Night is scheduled for Saturday, November 4th, 2017 from 6:00PM until 11:00PM in Piccadilly Restaurant, Millennium Square, Petaling Jaya, at the upstairs private event area.
Highlights:
12 course Deepavali Delights buffet spread
Potluck spread by moms
Networking and Gathering with moms
Success stories sharing by moms
Newbies introduction
Performances