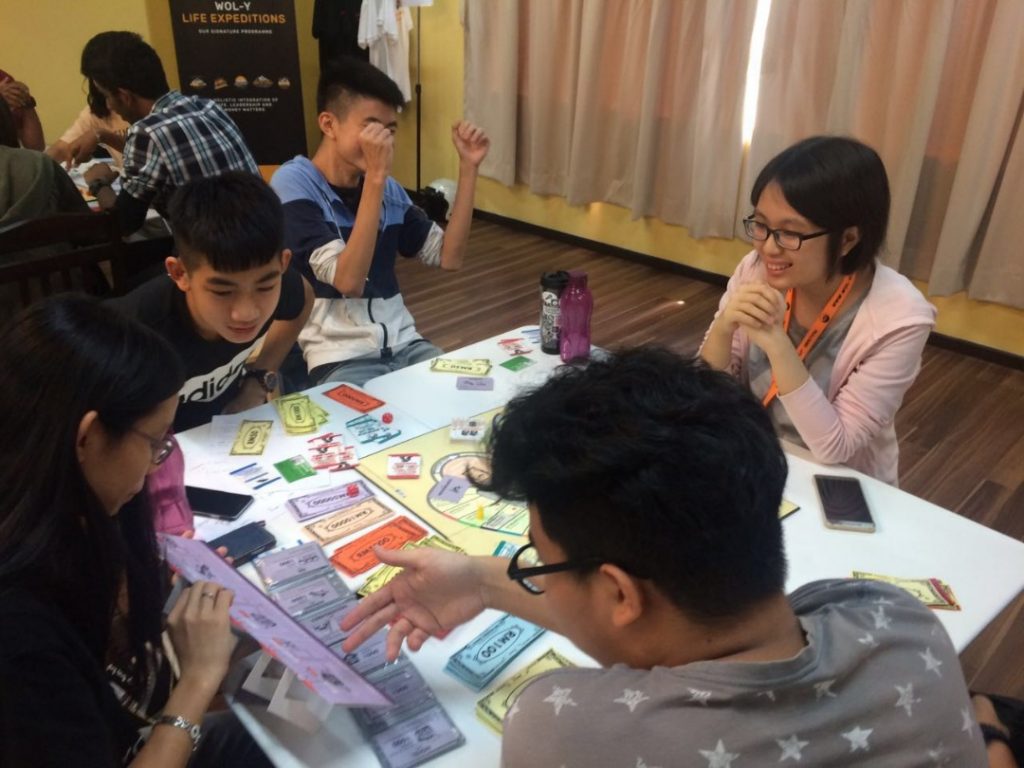 Never too early to start learning smart money skills that will give you a head start in this valuable life skill!
Recommended age: 12-15 years old
Duration: Full day, 9:00 am – 5:30 pm
Fee: RM150 per pax
Delivery Language: English
For who:
Are you ever concerned that your children do not understand the value of money?
Do you wonder when they will be ready to face challenges in life?
Start preparing them NOW! A recent survey by the Asian Institute of Finance (AIF) revealed that only 28% of Malaysian youth feel confident in their financial literacy. This programme will be a crucial step toward preparing them.
*Please note that this is a special partnership rate and arrangement for CARING MOMS. Standard training rates will be higher than that offered here.
Topics Covered :
Smart Money $ense 101 – "Be Penny Wise, Pound Genius"
Key outcomes from the session:
Learn the importance of financial planning in a fun and impactful way using a
financial board game
Identify their short-term, medium-term & long-term financial goals
Recognize the value of having PURPOSE & DIRECTION in managing money
Understand better how insurance works, and its importance in financial
planning
Apply life skills & soft skills such as communication, respect, accountability &
responsibility
The Money Challenge
Key outcomes from the session:
Differentiate between needs and wants
Learn how to budget using a budget sheet based on limited resources
Identify the dangers of unwise spending
Learn how to manage uncertainties
Programme:
09:00  Introduction
09:30  Smart Money $ense 101
10:10  Praxis Gameplay 1
11:00 Break
11:15 Smart Money $ense 101 continued
12:00 Praxis Gameplay 2
12:45 Debrief
01:15 Lunch Break
02:15 The Money Challenge Programme
03:45 Debrief & Conclusion
04:15 Group Photo
05:30 End
Venue: