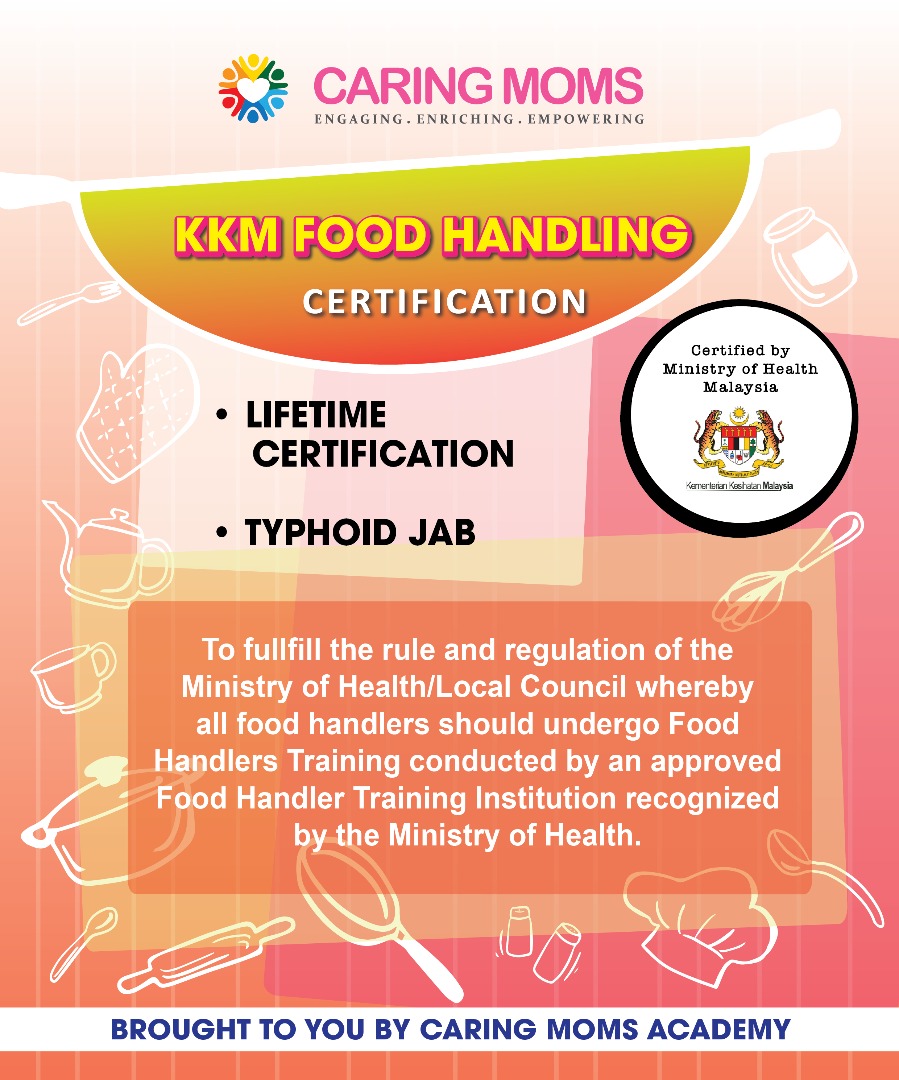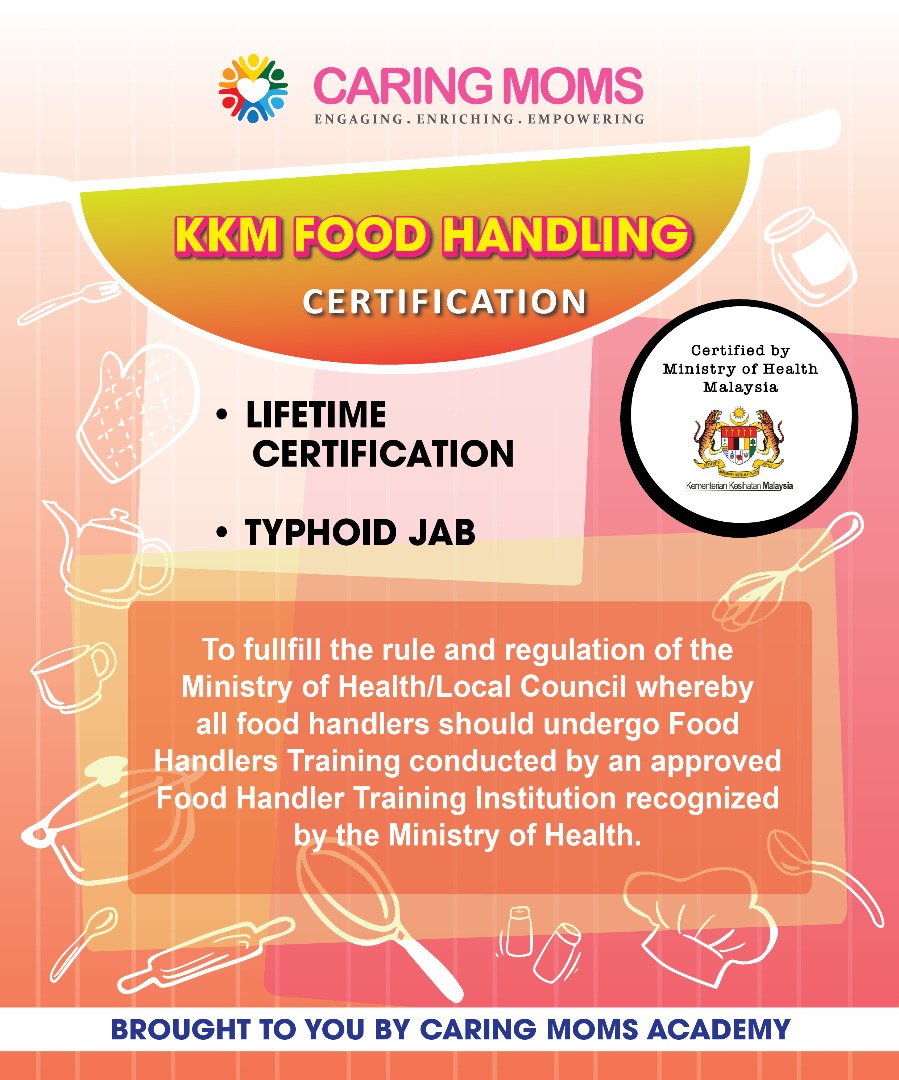 KKM FOOD HANDLING CERTIFICATION COURSE
Objective:
To fulfill the rule and regulation of the Ministry of Health / Local Council whereby all food handlers should undergo Food Handlers Training conducted by an approved Food Handlers Training Institution recognized by The Ministry of Health.
To obtain a buying & selling business license for restaurants, food stalls and night market
Acquire useful guidance to achieve food safety, hygienic and quality practices while choosing, purchasing and preparation
Maintaining good personal hygiene and keeping a clean surrounding area during food preparation
Ensure a good food preparation and hygienic practices for home-based and Bazaars and a profitable business environment
Who should attend?
All persons who are involved in the activities of buying, selling, preparing, packing, transporting of foodstuff:
Cooks/ Chef/ Waiters
Home-caterers/ bakers / food makers
Kitchen helpers/assistants
Food transport and deliveries
Canteen Operators in schools/factories
The ticket price includes Food handling course + KKM Certificate (Life Time) + Typhoid Vaccination
Only limited to 30 Pax.
If you are a Muslim and fasting please choose to pay RM 140.00. Otherwise please choose to pay RM 160.00.
Important Note: Attendees, please send a snapshot of your picture as in IC or passport to this email id  girbakran@klccconventioncentre.com to prepare your card which will be given to you on that day.
If you are a first timer please register first to purchase.
Register