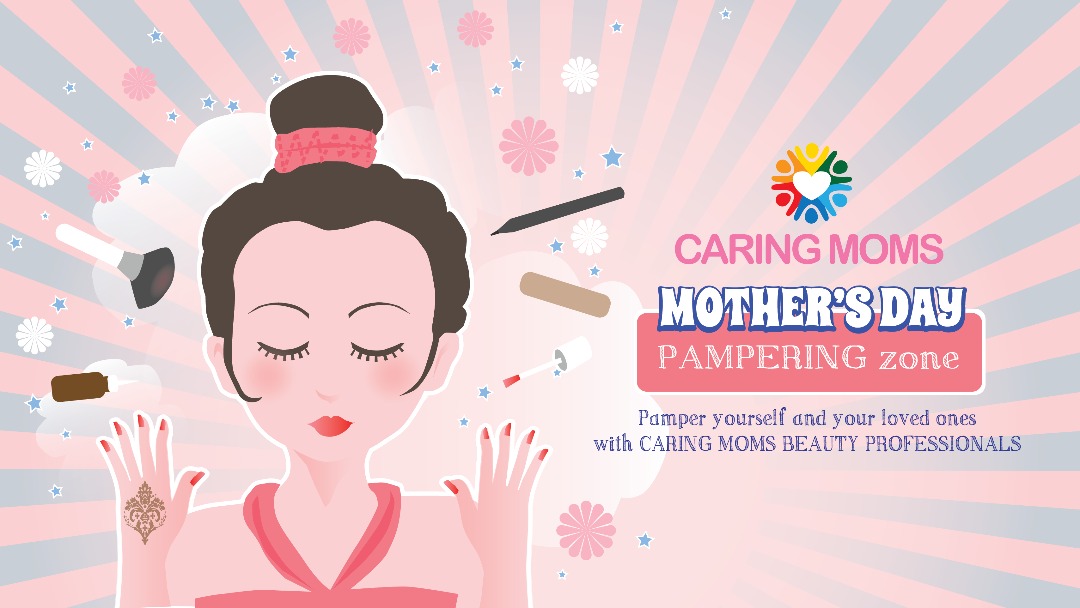 Pamper yourself and your loved ones this season with CARING MOMS BEAUTY PROFESSIONALS. Pampering package with nail services, stress-relieving massages, and a makeover right at our CARING MOMS DAY HEALTH CARNIVAL Pampering Zone.
Just RM128 get yourself and your loved ones a great stress relieve pampering, while you shop till you drop in our CARING MOMS DAY HEALTH CARNIVAL at Sunway Geo.
This RM128 Package is only redeemable during the CARING MOMS DAY HEALTH CARNIVAL.
RM128 Package includes:-
15 MINS SPA GELISH MANICURE PACKAGE BY LING
The manicurist will evaluate the nail condition.
After evaluation will begin Cuticle cleaning (which include cuticle trimming and nail filing)
After Step 2 hand will be clean with a hand scrub then a hand massage
After step 3 nail will be again buff and paint with girlish color and set to dry.
(Normal price for SPA Manicure and Gelish nails are RM85 )
RELAXING AND REJUVENATING MASSAGE BY JANE LIM
10 mins stress relieve massage & 5 mins hot stone by Jane Lim, Masaaji mobile spa
Pick from one of our listed most stressful body part
Head
Shoulder
Back
Floral & lavender essential massage oil to soothe your stress
(Normal price RM45)
EXPRESS MAKEUP BY SUZY
Simple yet Elegant
Enhance your natural beauty
Henna Art
(Normal Price for Express Makeup – RM60.00)
This package is also to be sold at the Bazaar on Both Days.
Please note, if you are buying the package on event day by cash, the price RM 190.
So please book your session NOW.