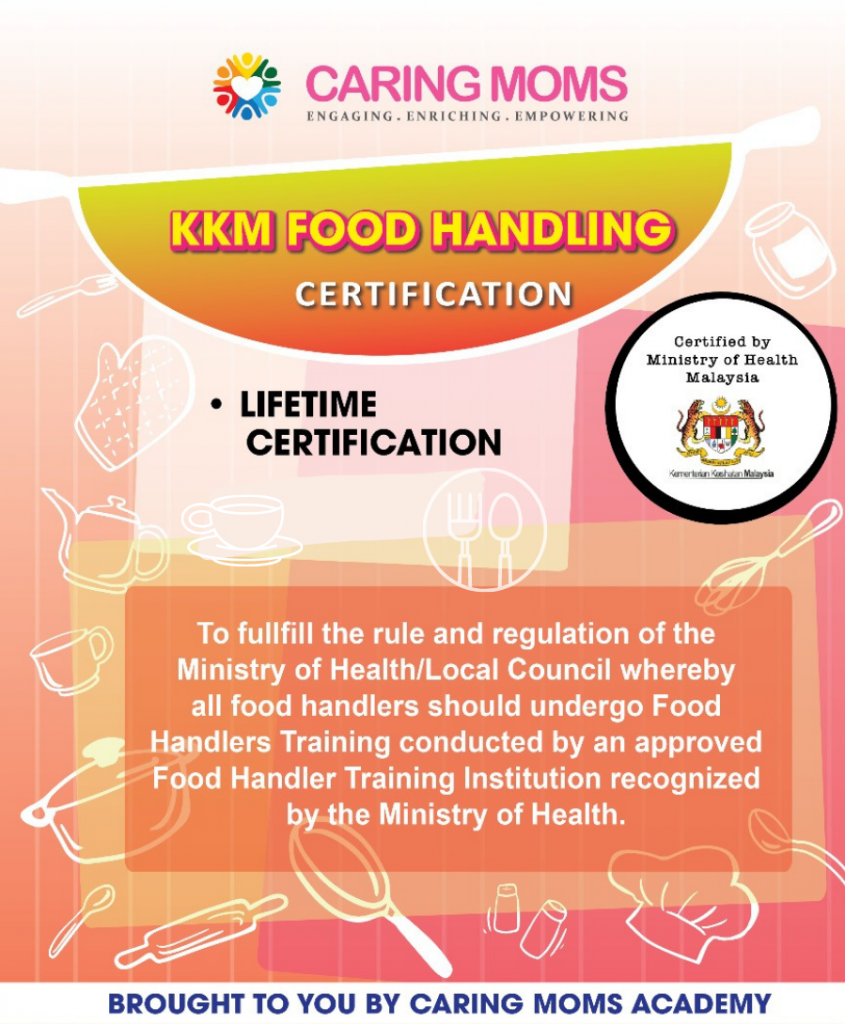 To fulfill the rule and regulation of the Ministry of Health / Local Council whereby all food handlers should undergo Food Handlers Training conducted by an approved Food Handlers Training Institution recognized by The Ministry of Health.
To obtain a buying & selling business license for restaurants, food stalls, and night market
Acquire useful guidance to achieve food safety, hygienic and quality practices while choosing, purchasing, and preparation
Maintaining good personal hygiene and keeping a clean surrounding area during food preparation
Ensure good food preparation and hygienic practices for home-based and Bazaars and a profitable business environment
Who should attend?
All persons who are involved in the activities of buying, selling, preparing, packing, transporting of foodstuff:
Cooks/ Chef/ Waiters
Home-caterers/ bakers / food makers
Kitchen helpers/assistants
Food transport and deliveries
Canteen Operators in schools/factories
Note: Important!
1. No refunds for cancelations/no show
2. Request to postpone subject to approval by the training academy. RM50 for administrative changes apply.
3. Meeting link will be shared via WhatsApp
4. Participants will need to log in at 8:30 am to do a pre-test
5. Food Handling Certificate will be sent via postage upon completion of the full course
6. Participants must take typhoid vaccination in your own arrangements at the nearest clinic to you. The typhoid vaccination is not covered by this course. Please take a picture of your vaccination card and send it to support (m.me/caringmoms.my)
If you are a first-timer please register first to purchase.
Register