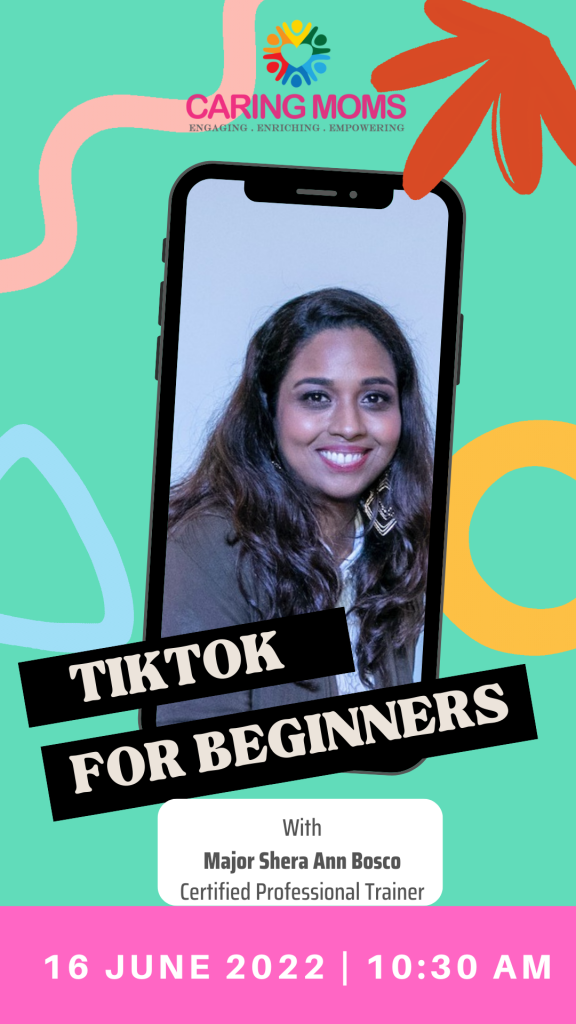 Date: 16th June 2022 (Thursday)
Time: 10:30 am – 12:00 pm
Venue: Coffee Bean Waterfront – Desa Park City
Fee:  RM 10 is imposed to ensure YOUR attendance and YOUR commitment.
Details:
Learn the basics of starting, launching, and creating content on TikTok.
Understand the importance of TT for business.
Learn proven tips to grow your followers.
Who Should Attend:
Anyone with a smartphone
Coach:
Major Shera Ann Bosco – A dynamic, quality-focused, and result-oriented professional with over 22 years of holistic knowledge and experience in leadership, team management, sales and marketing, business development, and intelligence.
After attending the course, contact support, to get your digital course certificate of completion.