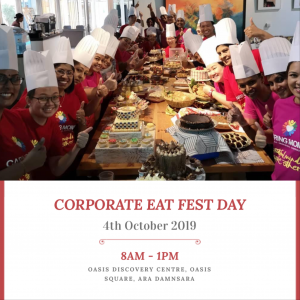 CARING MOMS Corporate Eat Fest Day! An initiative for Brands to establish a relationship with their biggest target consumers… MOTHERS. Come and join and interact.
By Invitation only. Not open to Public.
Date / Time:
4th October 2019 /8 am – 1 pm
Venue: 
Oasis Discovery Center, Oasis Square, Ara Damansara
Please note, no refunds for cancelations/no show.