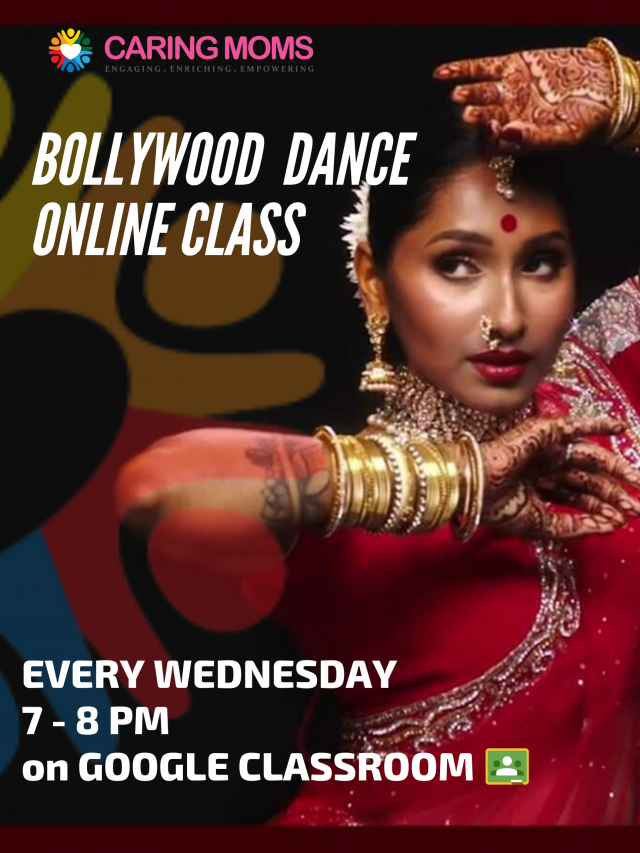 Every Wednesday (Starting from 29-April to 20-May)
Price: RM95 for 5 classes
Time: 7:00pm to 8:00pm
Classes will be conducted via Google Classroom
Since MCO has been extended, CARING MOMS Academy is bringing to you online Bollywood dance classes. You will learn a 1.5 min Bollywood contemporary song in every class.
Who is the Bollywood Dance instructor?
Harshini Sukumaran
– Performer and Teacher/Instructor at Temple of Fine Arts
– Bharatanatyam lecturer at Aswara University.
– Dancer for 23 years and has been teaching for the past 13 years.
Who should attend?
Anyone with interest in picking up basic dancing skills.
Please note,
1. No refunds for cancelations / no show
2. All queries to be made only through m.me/caringmoms.my
For all avoid dance lovers, register below to purchase your 5 class package deal.